I feel I should start somewhat early on. We will have to backtrack for a while but I am confident we will catch up soon.
After many positive tests (I was addicted to seeing the second line or the digital word "
pregnant"
for a while) I started to believe this could be real. My life long dream coming to fruition. It wasn't until we heard his little heart though that I felt safe in allowing myself to openly feel joy and excitement. My OB found it right away and Mark and I were in awe of the little woosh woosh.
Soon after we got to see him.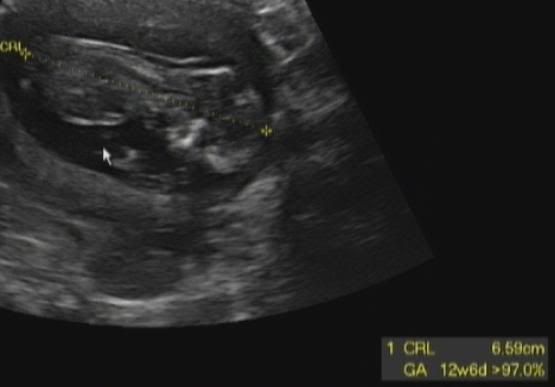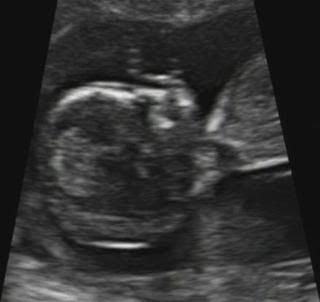 I have posted the pics with his measurements because afterall, this is his blog. It was another in awe moment. To see this growing blob taking shape into a baby that we created. Everything looked great and right on target.
Our second visit was to find out if we were having a boy or girl. I seriously had no preference and Mark had changed his preference from a girl to a boy. I was just so happy to catch another glimpse at my baby. Again he seemed healthy and happy in there. He was squirming all around and making the technicians life difficult. I am pretty sure he has the same reaction to cameras as Mark and I... no pictures please! Too bad, here is what we saw.
profile pic
baby feet are the cutest!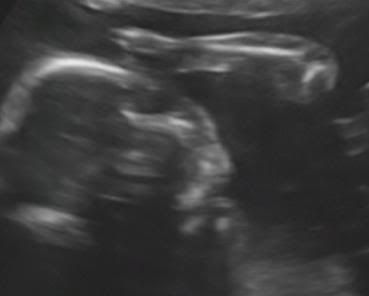 This is looking down on his face and arm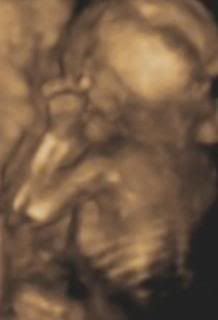 He is giving us the peace sign. I can not wait to kiss that cute little ear! Oh and I am not going to post it but we got a nice shot of the goods and he is clearly a boy! We high fived with that news!
Now that you have seen pics let me tell you a little bit about Phineas himself. I can of course only speculate but I think that he loves fruits and sweets. He is most active when I am not. According to Mark he kicks me all night long but I sleep right through it for now, but he is getting bigger by the second and I have a feeling this will become less easily slept through soon. He can really boogie down and sometimes I think he is in there breakdancing, spinning on his head with his hat to the back and his pants keep saggin. He likes to play games with me. I will push on him and he pushes back. He is not always in the mood for this game and he can tire of it pretty quickly. I don't want to reveal too much about him in the first post so I think I will wrap it up for now.
My vision for this blog is to document my boy as he grows and changes. I just know he will be a magical element to my life and I will never want to forget the small things.
Bethlynne & Phineas