Today we got to see Finn again. I always love looking in on him. I can feel him moving all the time but to see his little cheeks and nose make me completely head over heels for him. Today was no different. As usual we were not able to get a great pic but I will take what I can get. I am exhausted and don't feel like resizing so I apologize if these are huge....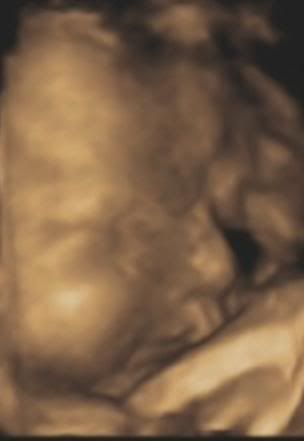 as per usual his hand is up to his face. Also she said he was very close to the Uterus which made it harder to get good shots. You can see the umbilical cord there in all the shots as well.
This is the first time we have seen him make faces. It was pretty cool and I like to think he is smiling for us....sssshhhh can't we pretend?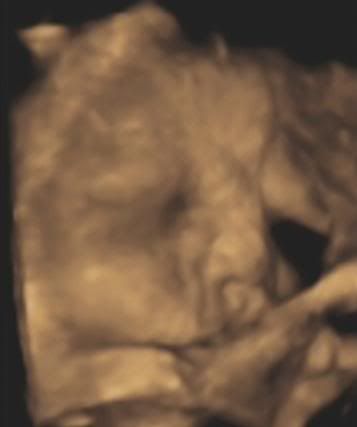 I think it looks like he is sucking his thumb in this one but Mark doesn't think so. Who knows but he does look pretty content doesn't he?
He is measuring 39 weeks which is consistent with his last two scans, but according to my LMP he is 36 weeks and 5 days. They estimate him at about 7lbs 4oz. I commented to the tech about his huge head and she agreed.. yep, it's big. Meh, I have great birthing hips, no sweat....right? er right?